As you can see in the discussion Control to CV - HMI Widget popup message on the screen, I'm developing a plugin for enable to us, person that doesn't have (yet) a Control Chain device, see what is happening when you are using another device for controlling your Mod Dwarf equipment. So, if you are using a, for instance, Chocolate Midi or another equipment like this, you can use the Gossiper for get some visual feedback that what is happening.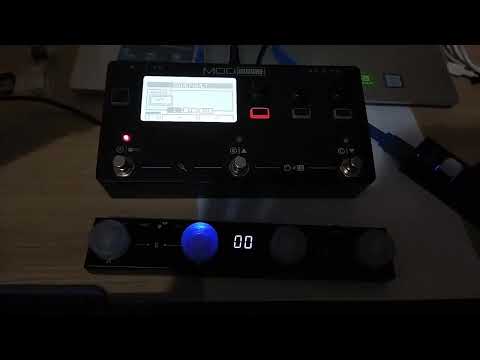 The ideia for using it is quite simple:
You assign for a parameter Footswitch or Pot with the equipment what will send midi message;

You assign some of the parameters Assign to notfy to a device and choose with page the notifications will appears in. There are four Assign to notfy parameters, so you can define four equipment pages for showing messages. On the above images, I am configuring to see the news on Page 3 - Subpage I




Use the correspondent CV outputs for make your desired action, probably turn on/off a plugin or change other plugin parameter value.
And that is.
Note: The second option is necessary due a LV2 HMI limitation.
Maybe the mod team will improves and enable to showing popup messages when a parameter of a plugin is changed. When it occurs, I think that this plugin will be useless.
But while it doesn't occurs, we can know what is happening by our favorite gossiper.