Hi , I would like to introduce my first plugin ever

the WOW.
The WOW tries to imitate the effect we know from tape players called wow and flutter.
It can also be used as a tape delay or basic overdrive.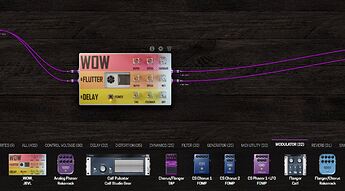 Currently, the only way to get a plugin into the MOD is to manually copy it to the plugin folder with file manager like WinSCP.
if anyone wants to try it here it is and its compiled on Dwarf
and here is MOD app(Windows) version for testing, same as before only copy to plugin folder