i hope this is the correct section to suggest changes to the UI? if not, please let me know

i would like to suggest to add some more info on current assignments of parameters to the device so you can see not only which knobs and switches are occupied, but also which ones belong to the same plugin. i've made a quick mockup of how this could look like: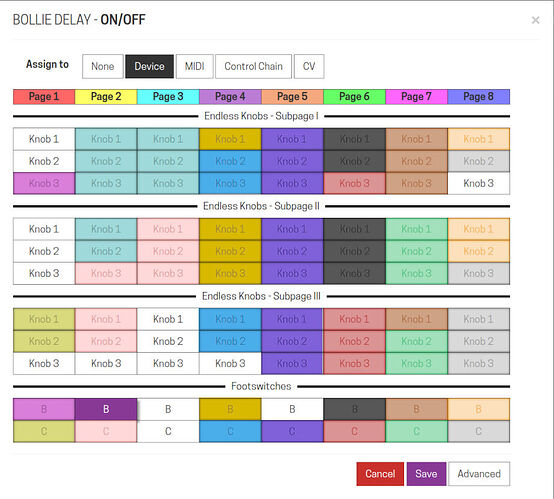 same color means same plugin. if possible, context info in a mouseover tooltip could also explain which plugn/parameter is assigned to a knob or switch.
as i was building my own pedalboards, i repeatedly had to rearrange these assignments, and currently with all grey cells it's a bit painful to figure out which plugins could go where to make some space. this would help a lot with that, i think.
of course it would be even better if you could drag&drop these assignments; if a cell is unused, move it here, if is is already used, simply switch places. but until now, i don't dare asking for that