The plugin contain four states. You can select choose between each effects pressing the footswitches. Note that only one is currently active.

For each state you can toggle on or off the config sliders. Each one represents an CV output. The idea here is that when the an footswitch is activated, the four CV states will be change their value based on Config related.
For example, in the following gif example, we will have this states
Footswitch 1 - Config 1:
Footswitch 2 - Config 2:
Footswitch 1 - Config 1:
Footswitch 1 - Config 1: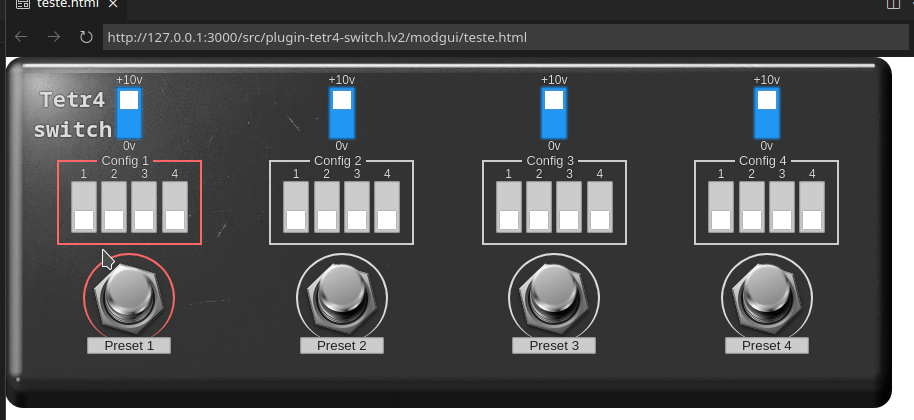 If you need that the active means 0v instead of 10v, you can change the upper sliders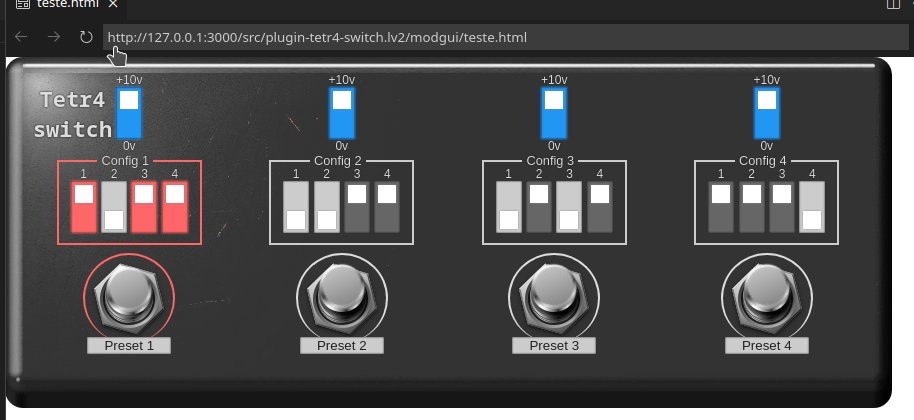 And finally, you can assign a better label to explain what the state means for you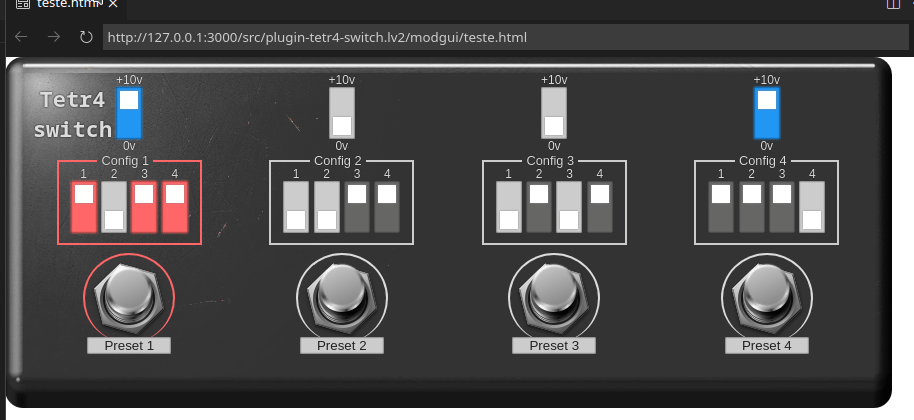 I will edit this text later to explain:
how you can use it on mod platform;
the current development state;
how you can use it within MIDI Chocolate .