My Dwarf is the heart of my bass grooving, but also allows me to loop, and generate other sounds for the band using the soundfont plugins.
I've messed with other units (HX Stomp, HX Effects, Zooms) and none of them come close to the power, flexibility and stage worthy ruggedness of my Dwarf.
The only thing I feel it lacks are enough foot switches, an expression pedal and a decent tuner … but my rig is setup to address these minor niggles.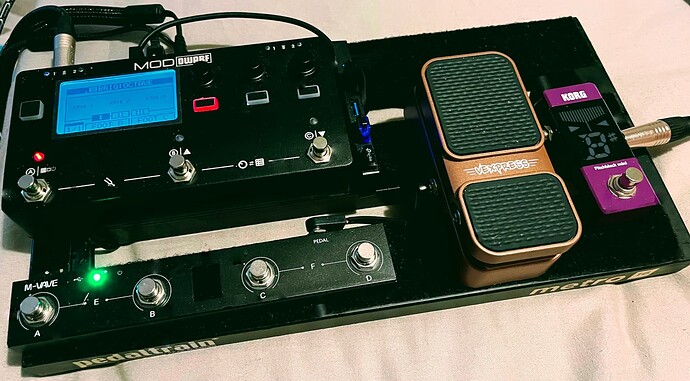 @gianfranco and team … thank you for this amazing device!
S'manth x