Just happened last night. Dwarf continued processing the sound without trouble but the interface on the device got frozen, with the middle led purple and the rubber button under the leftmost rotary control got yellow (see picture below)
Did anyone have that before ? What do you think @falkTX ?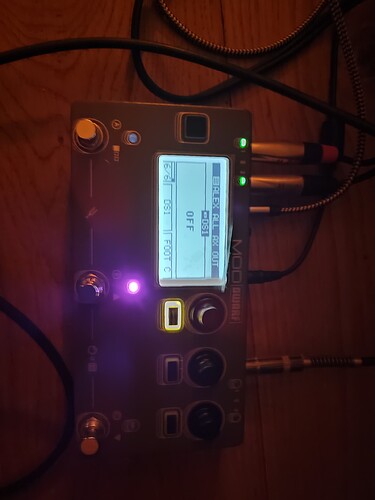 I haven't updated since last month btw.