Hi all, lets have a go of this modelling malarky. Who fancies a go of my Victory Kraken?
This is signal reamped into the VX through a Palmer Daccapo reamp box, then captured via a Two notes Torpedo Captor 16. That gives a model of the preamp and poweramp sections combined.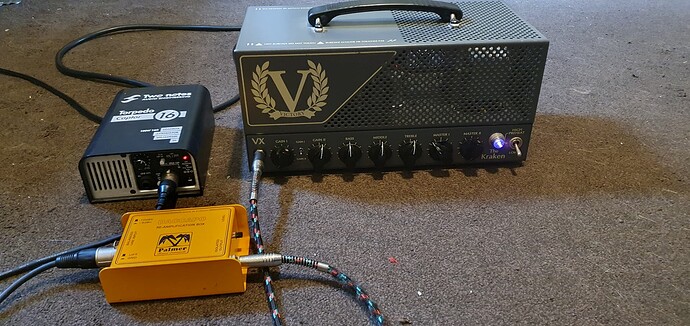 I've made two models so far of channel 2, one with and one without the bass focus switch engaged. I used the settings I generally like to use personally (shown in the picture).
Victory-VX-CH2-FOff-G5-Heavy.json (80.8 KB)
Victory-VX-CH2-FOn-G5-Heavy.json (80.6 KB)
When I find the time I'll have a go at some more models with different settings, channel 1, preamp only, etc. Enjoy!