Hey!
My current setup: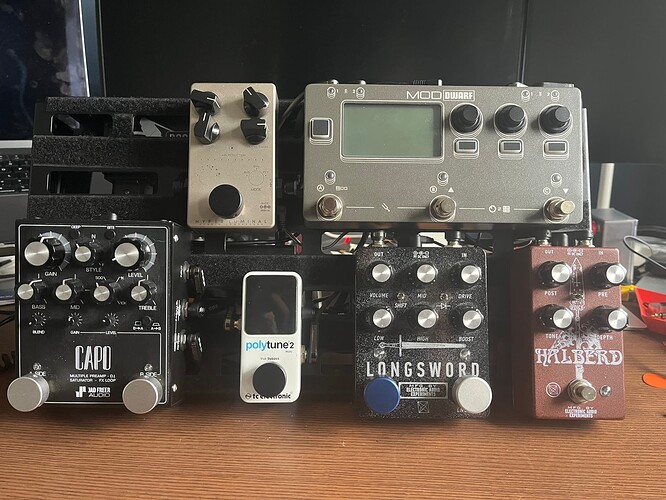 It makes most sense to have the Dwarf at the back for access etc for now as I'm not using it in a band context but this makes access difficult.
Thinking of making some wood wedges to attach to the board on either side of the mod to lift it for better access. Just wondered if anyone had found an off the shelf option.
I have some really nice wenge and bubinga laminated wood from my bass neck that would look

but weigh in a lot more than a plastic/metal bracket might.
Everything I've found is a little longer than the dwarf and I don't have much room to play with!