I play bass, it's active with onboard battery.
I've a couple of battery powered amps (Blackstar Fly Bass and a Roland Micro RX) which suit the environments I play in.
My pedalboard has a tuner (battery powered), a midi foot switch (rechargeable battery inside) which charges from my Dwarf via usb, a passive expression pedal and my Dwarf.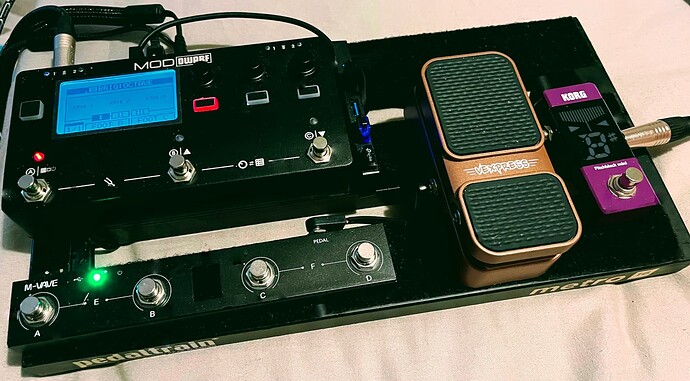 I control it from my MacBook or iPad … both battery powered.
See a theme here!? lol
Finding a power socket in for my Dwarf is often a nightmare!
I'd love to know what folks have found as a good battery powered 'thingie' to drive a Dwarf.
S'manth x