Hi.
I've a issue with the mod footswitch connected to my dwarf.
The mod dwarf has V 1.12 installed.
The Mod Footswitch disconnects without me using it even without using the dwarf for 1 hour.
Here is how my mod footswitch looks like when the issue occurs.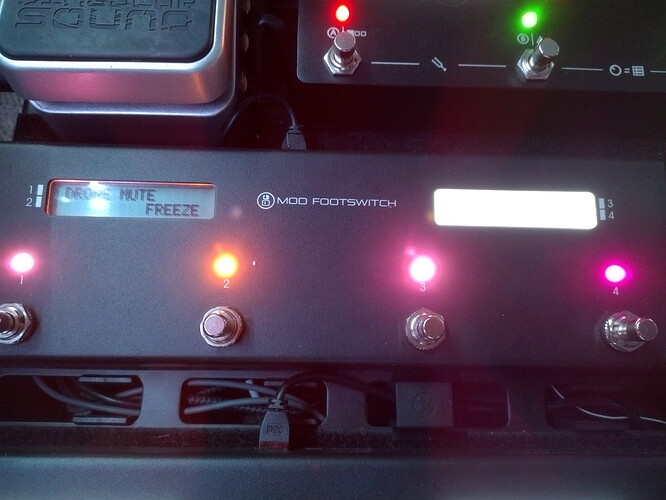 My pedalboard is simple and doesn't use a lot of cpu power.