Hi,
I don't know why I've just found this Bollie Delay XT - MOD Audio since it's out since October 2017 !? It is quite a nice upgrade of the Bollie Delay ! Love the fact that the EQs are affecting the feedback !!! Thanks @Bollie !!!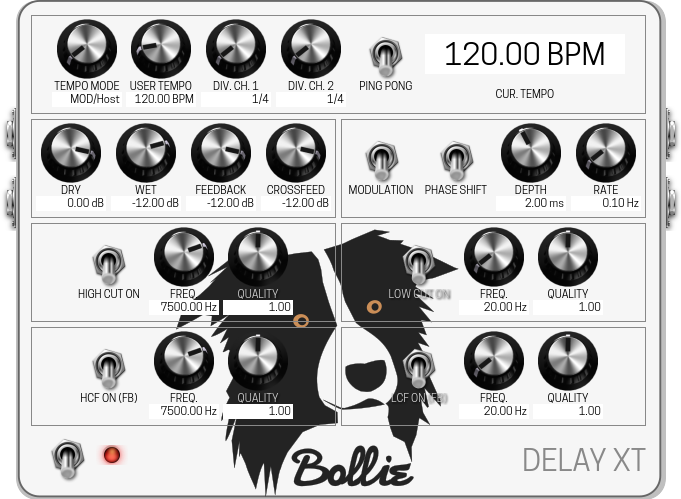 ---
I'm not sure I understand the Crossfeed feature, can anyone explain this to me ?
The feedback doesn't do anything while the ping-pong mode is ON, Crossfeed does what the feedback should do, is it a bug ?
could it be possible to add 5/4 and 7/4 to the DIV. CH. options ?
what is missing th get this plugin join the non-beta section ?